August 30, 2023 at 6:00 a.m.
First varsity match, first win
Huskies girls soccer tops Pelican Rapids in inaugural varsity performance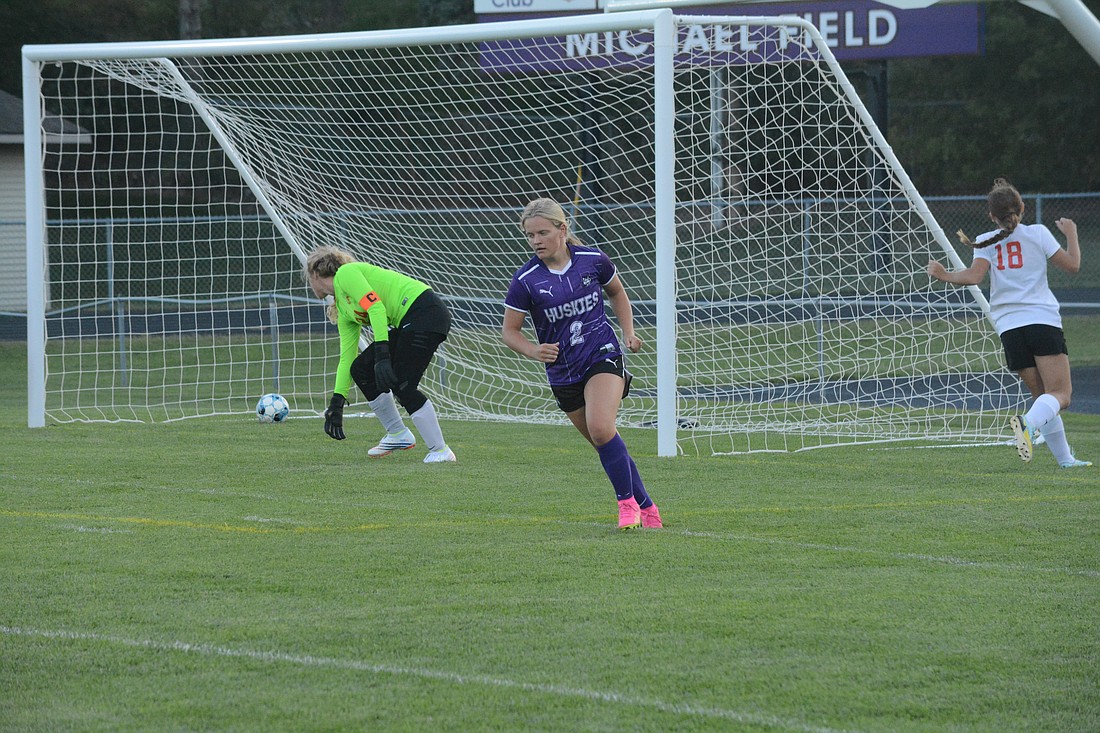 ---
The Albany Area High School girls soccer team was impressive in their first varsity game, winning 5-0 against Pelican Rapids at Michael Field at Herges Stadium in Albany.
Savanna Pelzer will go down as the first player to score a goal for the Albany varsity team. 
The Huskies had just one year of experience under its belt, playing junior varsity last season. It was the first time Albany fielded a varsity soccer team.
"It definitely feels good to win our first one," said  Peter Maas, co-head coach.
Pelzer added another goal later on in the first half. In between her goals, Callie Holthaus scored to give the Huskies a 3-0 score at the end of the first half.
Eva Schwenzfeier scored Albany's fourth goal and their first of the second half, with Madison Fischer scoring with less than two minutes remaining to make it 5-0. 
Alyssa Sand had 13 saves in goal for Albany.
"It's exciting," said Samantha Tate, co-head coach. "It's going to put us on the right track to move forward."
The Huskies took a lot of shots on goal, firing 27 shots at the Pelican Rapids net during an energetic opener. 
"We keep telling them even if you miss, you wouldn't have scored if you hadn't taken it," Tate said. "A lot of opportunities there."
Maas said the team passed well, with most of the passes connecting. He also liked the overall impact of everyone in the lineup. 
"Every player contributed tonight," he said. "They all made meaningful minutes out there, which is huge. It just builds for the future."
Pelzer, Holthaus and Bekah Domke were credited with assists. 
Albany 2, Rocori 0
The Huskies won their second match of the season 2-0 over Rocori Aug. 28 at Blattner Stadium in Cold Spring.
Savanna Pelzer and Kylan Gerads scored the goals. Both assists went to Callie Holthaus. 
---