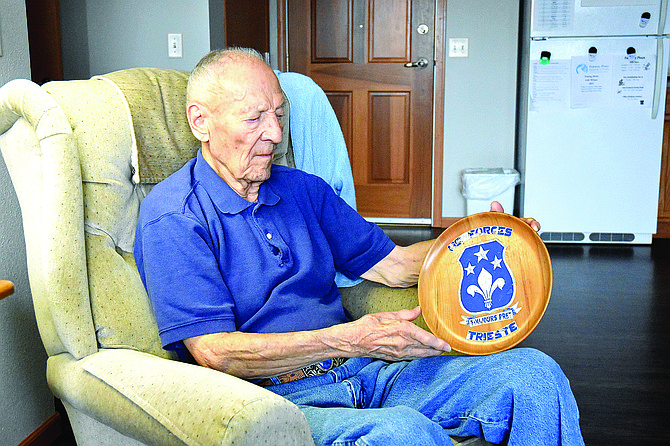 Stories this photo appears in:

Austin reflects on military service in late 1940s
In his Fairway Pines apartment in Sauk Centre, Gunther Austin has several wooden plates with the insignia of the U.S. armed forces in Trieste, Italy. These plates were carved for him in Trieste, when Austin was stationed there from 1947-49. While he never engaged with the enemy, he is glad for the experience his service had teaching him self-reliance, especially as Veterans Day approaches Nov. 11.