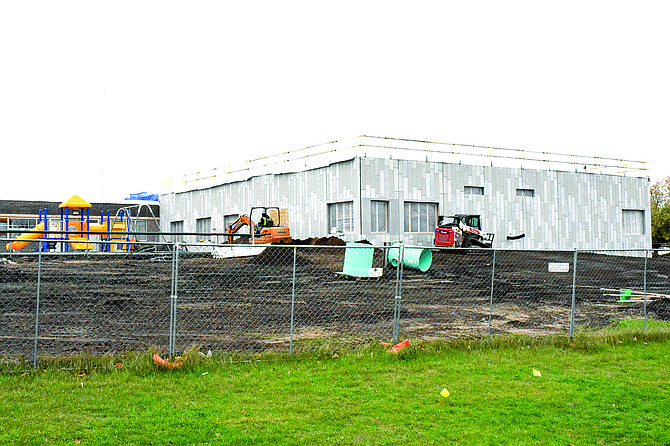 Stories this photo appears in:

School committee reviews project schedule
The timeline for the second phase of the Sauk Centre Public Schools renovation project is taking shape. Tony Heimke, with consulting firm SitelogIQ, updated the school board on the status of the schools' renovation project Nov. 6 during the board's committee meeting in the school media center. The project's first phase, covering the elementary school, has nearly completed, and with the main building's interior finished, the focus is on the new early childhood addition. Roofing is expected to be completed Tuesday, Nov. 14, and the elementary school's final clean is set to occur over the 2023 winter break.